Matting and Framing Options
I am able to offer limited options for matting and framing.  My art studio space limits work space and storage for these extras.  Many artworks are framed and hanging on my art studio walls. 
I have cream double mats available in a few standard sizes.  Please contact me to learn more about the option of having your artwork come in a double mat and/or frame.  This will affect the purchase price of the artwork and the shipping costs.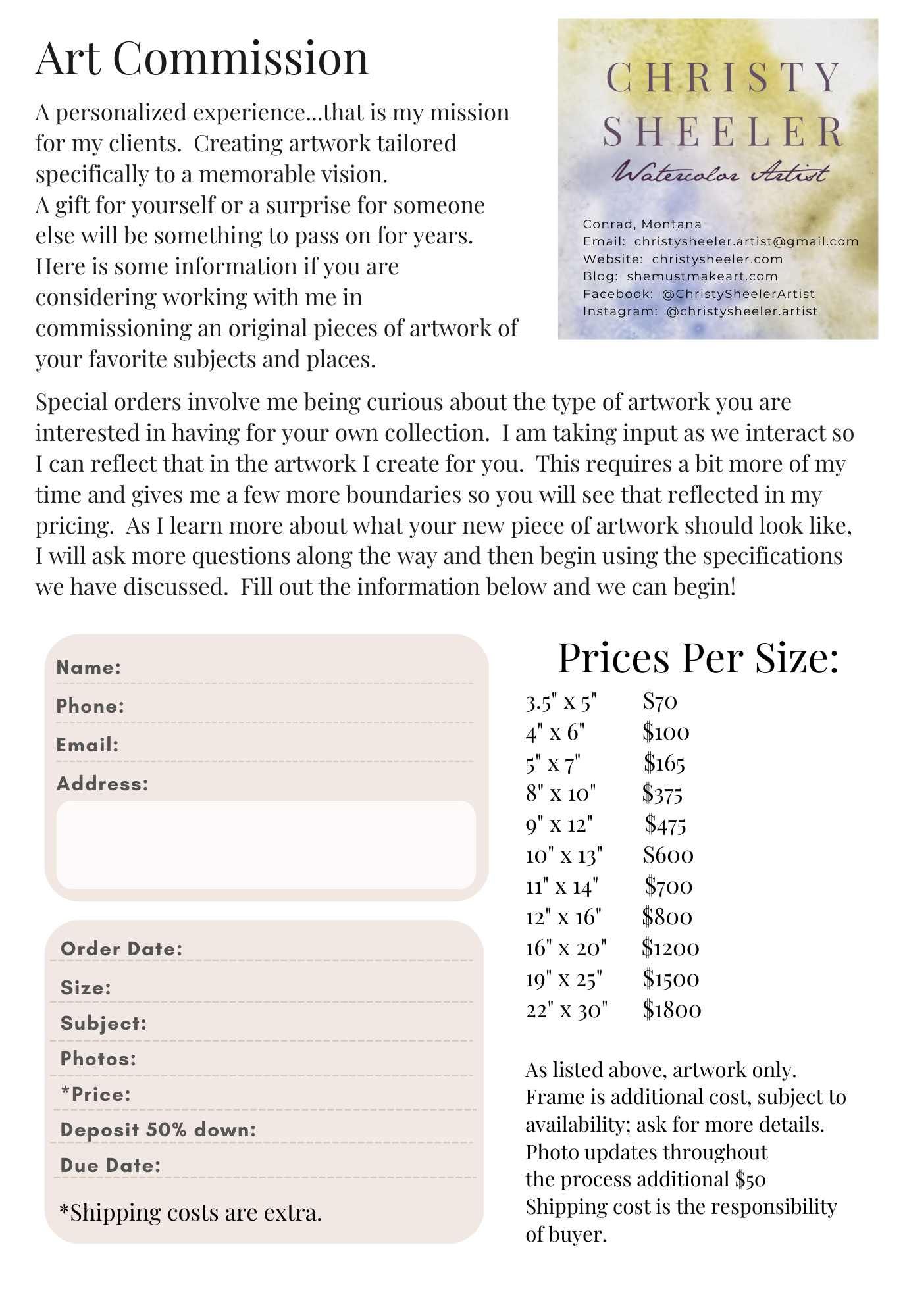 Special Orders
Maybe you would like to join me in forming a partnership for the vision towards original pieces of work...
artwork which suits your favorite subjects and spaces.
Another kind of adventure and we will explore all the possibilities.
-Christy