With each painting shown, there is a brief writing about the place or the emotion it evokes for me.
What keeps me passionate about creating...
My love of inspiration found in nature; painting my version as a relaxing therapy.
My main workspace.

This table began as a treasure found at the ReStore...

we added a hollow-core door and a bit of paint,

and then contact paper. It's perfect.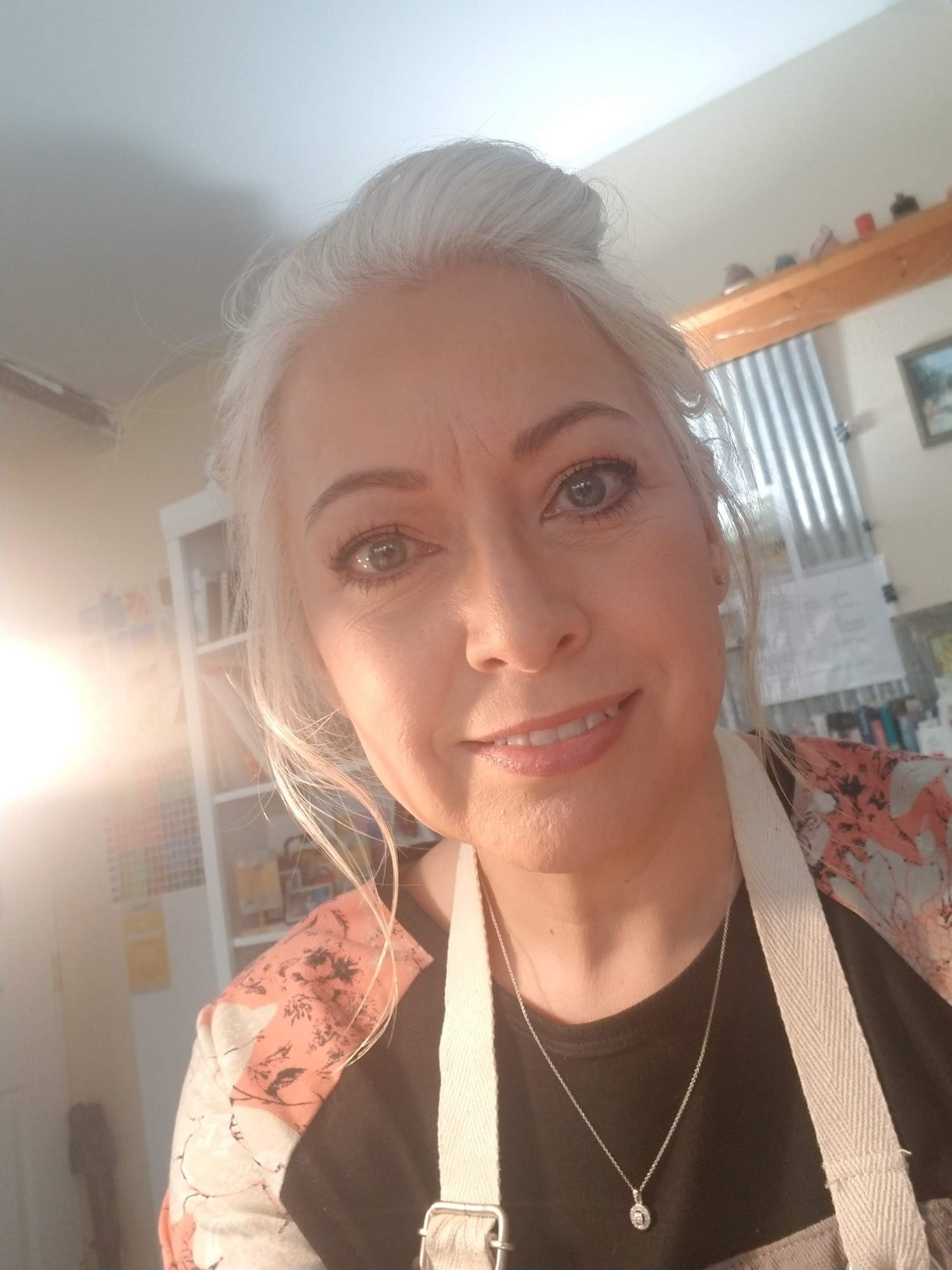 "Another painting is completed when I begin to fall so in love with it...that I'm not sure I can part with it."